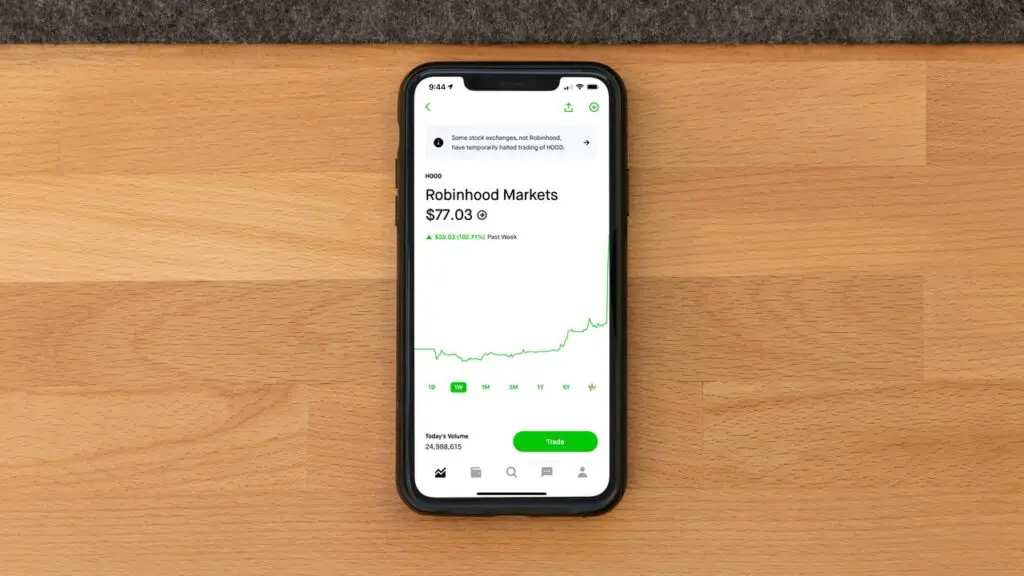 Robinhood has upended American markets by being the first to offer free trades. This completely changed the way brokerages in the United States operate. With the American markets seemingly conquered and investors wondering where to find cheap value stocks, its only natural to look at foreign stock markets.
Robinhood's international stocks are limited to American Depository Receipts (ADRs). International exposure can be gained on Robinhood through ETF investing. Some Canadian and Israeli stocks listed on US exchanges can also be purchased. Stocks listed only on foreign exchanges are unavailable.
For many investors ADRs and international ETFs may be enough to gain international exposure, but it is still very limited and often these investments are crowded and overvalued.
In this article I'll explain what you can do within Robinhood, and alternative methods for investing in undervalued international stocks.
Robinhood's International ADRs and ETFs
Robinhood claims to have over 650 ADRs currently available for purchase on its platform. This is likely increasing all the time as they find more ADRs they can charge no transaction fees on.
ADRs may seem like the holy grail for international investors but in reality they are fairly limited. ADRs are sponsored by banks and have ongoing fees associated with owning them.
This makes the free trades less palatable, if your are investing in a stock long term.
ADRs also do not shield you from currency fluctuation, political turmoil or inflationary pressures. One positive is that they are not subject to foreign tax withholdings, which is important if you own over $140,000 in international dividend paying stocks.
Note: Some foreign countries have tax treaties with the United States allowing you to recoup foreign tax credits. Maximum credits recouped are 300 for an individual and 600 for a married couple. Tax liability on $140,000 with 3% dividends is $630.
Reporting in English and adherence to US accounting standards are also positives for most ADRs. However, not all ADRs are treated the same. OTC ADRs do not abide by these rules and incidentally are not available on Robinhood.
International ETF Exposure
International ETFs are the best way to gain international to multiple stocks quickly. For many investors this is likely the best passive option for international investment.
International ETFs offer instant diversification in a wide array of countries. Exposure to international ETFs can be broken down into three categories:
Emerging markets.
Developed markets.
Regional or country specific ETFs.
I suggest investing in one of each for the first two. The third regional ETFs depends on whether the first two don't cover a specific country or market you wish to be a part of.
Remember that not all ETFs are created equally and have a different focus. A sample international Robinhood portfolio could include:
Some of the above ETFs are more heavily weighted to countries like China, Europe or Southeast Asia. In these cases you may want to include country specific ETFs for Japan, Brazil or regionally like Latin America and Eastern Europe.
International ETF Fees
Robinhood does not charge comissions for investing in ETFs. However, the fees ETFs charge are not waived. International ETFs also charge higher fees than domestic ETFs do.
This means that you will likely take home less at the end of the day. Individual stock investors can cut down on these fees by investing directly.
Do Not Buy International Stocks On Robinhood
While international ETF investing is a perfectly acceptable passive way to invest, individual stock purchases are another story. ADRs just don't cut it when it comes to finding cheap undervalued individual stocks.
Although Robinhood has made strides to rectify a lack of international options for stocks. It is still following the path many American brokerages have taken to limit international trading.
Robinhood is built around the concept of payment for order flow and other countries simply do not operate this way. In order to buy stocks on other brokerages, you will need to convert your currency into the local country's currency to trade.
This added step and actual direct purchase of shares makes it impossible for Robinhood to profit without charging its customers.
ADRs Can be Delisted Robinhood
If you buy an ADR that is delisted and no longer appear on Robinhood then you will no longer be able to buy any more of this stock. The only option is to sell this stock on Robinhood.
This is probably the worst time to sell a stock. Instead you want to buy that stock, when the price is low.
This artificial scarcity created on Robinhood provides an opportunity for savvy investors. Brokerages with direct access to international markets can buy these stocks at a discount.
International Bonds
Robinhood currently does not allow for international corporate bonds to be purchased or international bonds in general. In a period of global inflation this is becoming a hot topic.
If countries begin to experience rapid inflation and have to raise interest rates, foreign corporate and government bonds will become more desirable. What is known as a carry trade will develop that Robinhood investors will miss out on.
Alternative Stock Broker For Investing In International Stocks
There is not much choice when it comes to investing in stock markets in other countries. Currently the only viable choice is Interactive Brokers.
Interactive Brokers allows investment on many markets around the world and all you need to do is convert your currency. Sure its an extra step, but its worth it to find the cheapest small cap stocks in the world today.
You will need to utilize the Interactive Brokers Pro version. The Pro version allows for international investment above and Beyond ETF and ADR investing.
This is how I invest in my net net portfolio to find cheap Japanese, European and Singaporean stocks.
If your ready to start investing internationally and find stocks that aren't on Robinhood or even exist in ETF's. Open an account in Interactive Brokers with my referral link and start earning IBKR stock for free.