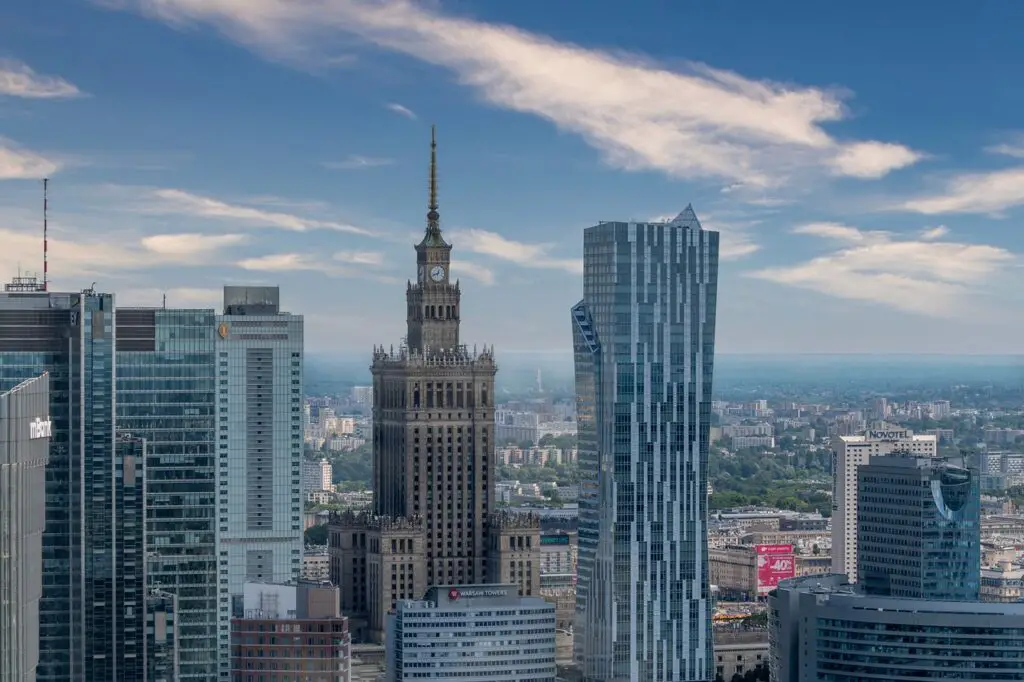 Poland is garnering a lot of news lately with the events unfolding in Ukraine. Millions of refugees are now calling Poland home, whether briefly or permanently. This uncertainty has caused the market to fall. It has since rebounded partially, but remains a cheap market in Europe.
Polish stocks are deeply undervalued. WIG is the main index and boasts 343 individual companies. The PE ratio is a modest 9 and overall has a book value of less than one. Over the past 10 years its performance has been around 5% annualized but has high growth potential.
Is the Polish stock market due for a rebound or is it best to pick individual stocks for outperformance?
Traversing a foreign market can be difficult and each region of the world is unique. Below I will outline strategies and examples of how you can get the best out of your stock investments in Poland.
Major Polish Market Indices and ETFs
The Polish stock market is incredibly young. Its first index was created after I was even born!
The WIG index, Poland's main index was created in 1991 and had a base value of 1000. It has since risen to an impressive 63,524. That's an impressive 43% annualized gain over 31 years!
The WIG index has since been split into many sub indices that track different stocks and metrics. These include:
WIG20
mWIG40
sWIG80
WIG140
WIG-ESG
WIGtechTR
CEEplus
NCIndex
TBSP.Index
There are very few ETFs developed that directly track these indices. At least ones that are available to international investors.
Two ETFs that track the Polish markets are iShares MSCI Poland ETF (EPOL) for the United States, and VanECK Vectors Poland ETF (PLND) for Europe.
Most ETF's skip investing directly in Poland and instead promote an emerging market strategy to gain Poland exposure. This strategy misses out on a lot of potentially profitable small cap opportunities.
How to Invest in Polish Stocks Directly
Neither of the above ETF's truly track the WIG in it's entirety and definitely don't allow you to get the most benefit out of investing in small cap hyper growth/value companies.
This is likely why Polish stocks are so cheap, many of them below book value. Analysts in Poland are also potentially less experienced with only a 31 year history of capital markets. This provides opportunity for savvy international investors to grow and profit alongside Polish companies.
Find an International Broker
In order to invest directly in Polish stocks you will need a broker that will let you invest internationally.
Many brokers have high fees for international investments and many that don't even allow it.
The best broker I have found for international investing is Interactive Brokers. It allows for seamless currency conversion and equity purchases at extremely low prices.
Once you open an account and deposit some cash you will need to take the following steps:
Go into settings.
Choose trading permissions.
Select add and make sure central Europe is selected.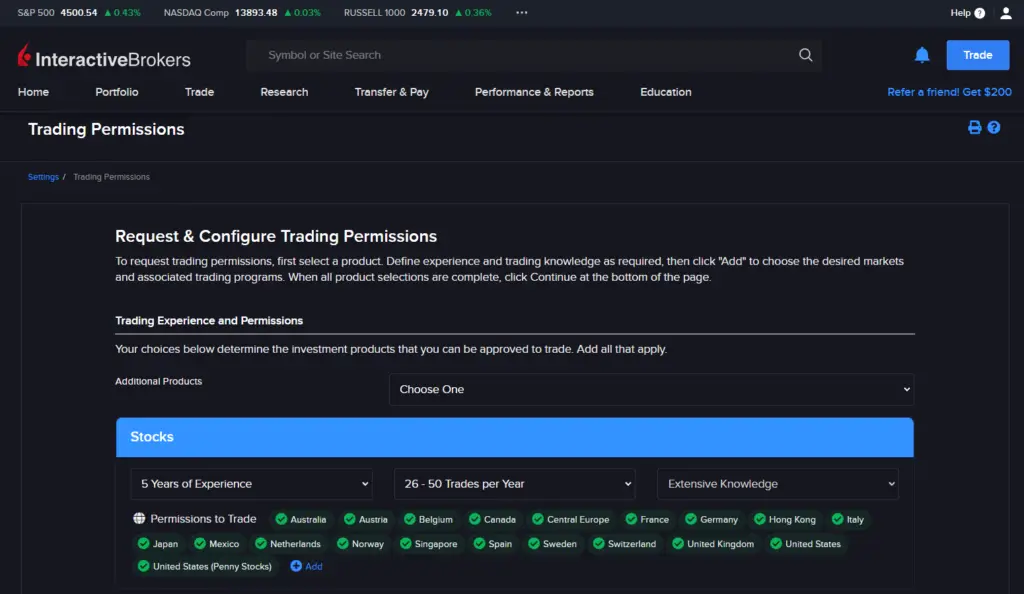 Next you will need to convert your currency into the Polish Zloty.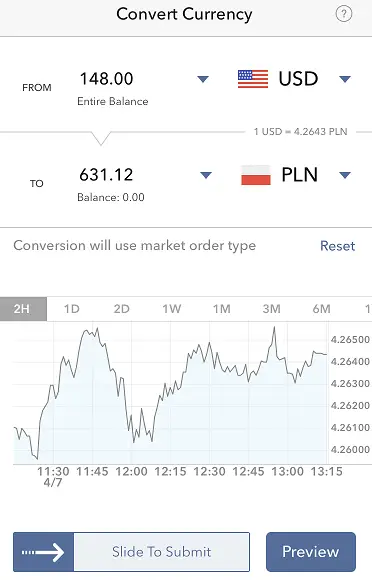 Once this is done you can purchase the stocks just as you would any other stock.
If you have a margin account you don't have to convert your currency but it will borrow against your base currency and potentially charge you an interest fee.
Polish Zloty is an Independent Currency
Poland is a part of the European Union, but does not utilize the EU's common currency. Instead of using the Euro it retains control over the polish currency known as the zloty.
This ability to control its currency against other EU member states allows it to be a defacto manufacturing hub and not at the mercy one currency.
The zloty is a strong currency in its own right and compared to the Japanese Yen has fared better against the dollar.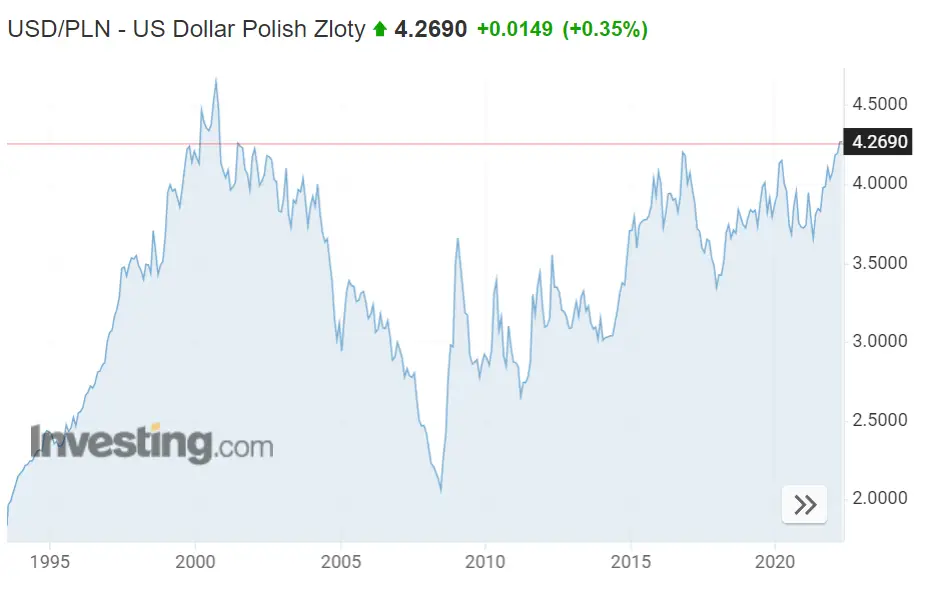 Polish Tax Treaty with United States
Poland currently has a double taxation treaty for individuals within the United States. This means that any taxes imposed on individuals can be reclaimed through the United States foreign tax credit.
This is helpful since most countries retain dividend taxes. Poland retains dividends at a rate of 19% which can be reclaimed on your taxes. Sales of stock are not retained and usually taxed in your home country.
This is helpful since there are many companies on the Polish stock exchange that have dividends. By comparison stocks in Singapore that have dividends are double taxed since there is no tax treaty.
It may not amount to much, but a large portfolio of double taxed dividends payed from stocks can lose upwards of 40% of their value through taxes.
Polish Reliance on German Exports
Poland is heavily reliant on German exports. Since Germany is an economic powerhouse and its closest neighbor it's only natural for this to be the case.
This does put a great deal of pressure on Poland's economy if Germany is not doing well, so it's important for Poland to continue to nurture it's relationships with eastern European countries and develop into a gateway between east and west.
With Russia's invasion of Ukraine and Germany's massive increase in military budget this can only serve to help Poland's economy in the near term.
According to trading economics Poland's number one export is electrical and electronic equipment followed up by machinery and vehicle parts. Poland's highly skilled labor and expertise is leading to a rapidly developing economy.
While Warsaw, the capital of Poland, remains a high income section of Poland, a lot of eastern Poland has room for development.
The Polish Stock Market is Filled with Game Developers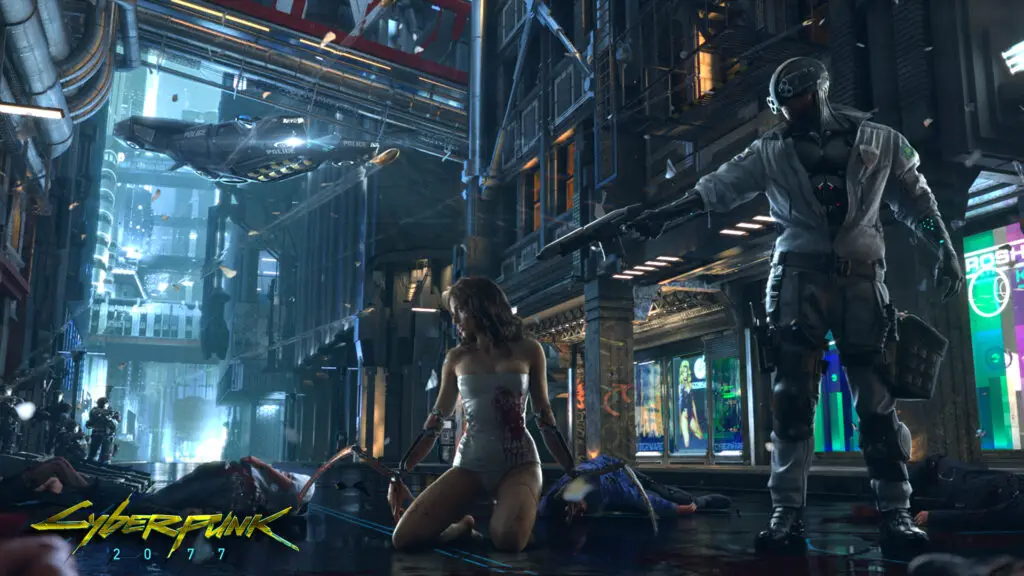 All the usual suspects are at the top of the list for the largest corporations in Poland: Investment banks, oil and gas, manufacturing and mining.
However, there is an oddly large number of video game developers that top the list of largest companies in Poland. One of these game developers you may know as CD Projekt.
This gaming company is responsible for blockbuster games like The Witcher and Cyberpunk 2077.
It's not the only gaming company that tops the list of players in the Polish stock market, other gaming companies include:
Ten Square Games
PlayWay
11 Bit Studios
Creepy Jar
This is by no means an exhaustive list of gaming companies that are on the market as there are more every day. Check out statista.com for a list of any that may be added.
Pitfalls of Polish Stock Investing
As I touched on above Poland is a great place to invest in eastern Europe. The problem is while Poland itself has the rule of law and many wonderful businesses. Some of the companies in Eastern Europe that choose to list on its exchange are not as trustworthy.
My strategy for weeding out frauds involves investing in dividend stocks as a part of my strategy. While this is a great way to guarantee a company has some actual cash flow its not entirely foolproof. So it's also important to read the financials and look for anything that may be too good to be true.
In the current climate it's also important to recognize where the companies do business.
There are many Ukrainian stocks that have assets that are currently unusable. So don't dive into a deal on a stock only to find out it disappears in the near future.
On the other hand it may be a great opportunity to buy these Ukrainian stocks when it looks like stability will return to the region.
How to Find Cheap Polish Stocks
It's difficult to cover this topic in it's entirety since there are so many ways to value a stock. I discuss many of the methods I use in order to find cheap stocks on this website.
You can also view my suggested resources to help you on your journey into the Polish stock market. Finbox is particularly helpful when screening stocks in any part of the world.
If that's not enough for you I also provide stock analysis and my portfolio report that you can follow along with to make better decisions.