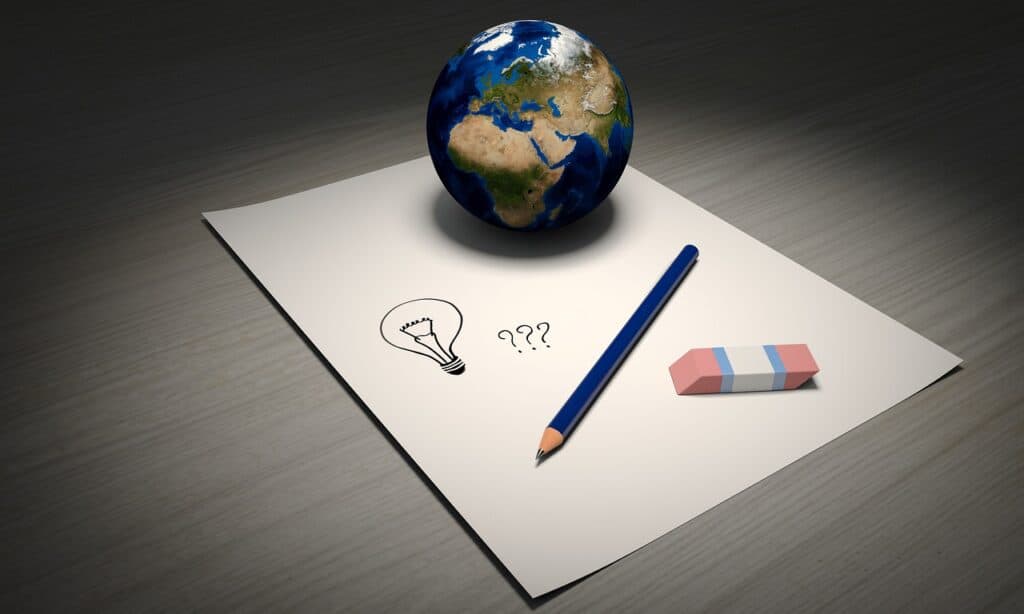 July turned out to be a wild and volatile month in the stock market. Sharp gains and reversals as the economy pushes to recover and the brand new delta variant creates fears of lockdowns.
Investors are extremely irrational in the current uncertain times. It seems as though people are just constantly moving from one investing sector to the another. Inflation fears are pushing people to commodities, but then lockdown fears are pushing people into tech. The seesaw is really just going up and down in this sideways market.
In this type of market it is extremely important to remember the basis of value investing, patience. Don't get wrapped up in what's going on around you, but do remember to pay attention to long term trends when doing research into stocks.
For example, if you just so happen to be reading about a small cap stock that is in the semiconductor space, pay special attention to the current supply chain constraints. A small cap stock can certainly gain market share in this type of situation, more so than a large company, as they are typically more nimble.
The Best Way to Start a Net Net Portfolio
Thinking back nearly 4 years from the time of this writing, I remember how naïve I was when I first started my portfolio. I was a bit hasty and got a little to excited, but that wasn't the worst part. No the worst part was I didn't really know what stocks to pick.
To be fair, I probably would not have done much differently today when first starting my portfolio. What I did was buy net nets as fast as I could identify them over a 3-5 month timeframe.
Eventually, I achieved an Equal weighting of 20 to 30 net net stocks and I believe its the best way to begin your deep value investing career. This gives you the chance to make mistakes without destroying your portfolio value and learn what factors really do impact a stocks price most.
Note: Investing is more art than science so its impossible to be completely equally weighted, a general approximation is good enough.
After about 4 years of net net investing I'm beginning to understand what true value is, I won't say I'm perfect but around 5 years is where you can really see what strategies are working. That's why I've updated my strategy to more of an early Warren Buffett strategy with heavier portfolio concentrations with less overall stocks.
But, I would strongly advise against those kind of tactics when you first begin your journey so you can avoid blowing up your portfolio with stocks like KDM Shipping.
Research Net Nets Before Adding To Your Portfolio
There are a few different ways to start a portfolio.
I sort of did both. The problem was I knew cash was a drag on my portfolio, but I also knew that I needed to research the stocks before investing. So I used a lot of my time upfront to do the research and invest as fast as I could.
So depending on how much time you have, you can either dollar cost average or invest as fast as possible. Both are perfectly acceptable.
However, this is where old me and new me differ a bit. Today I would take the time to research each individual stock in greater detail. Until I had absolutely found a sparkling gem in the mud I would not invest. Instead I would wait for my pitches, but would also load up on stocks with some potential and limited downward volatility.
What I mean by that, is invest in profitable net nets that distribute a dividend. The returns are lower for these kinds of net net stocks, but they are also the best ones for beginners since they have a lower likelihood of failure.
This does not mean I don't invest in unprofitable net nets, but it means I need to be absolutely sure they will rise in value with a high degree of certainty.
July 2021 Net Net Portfolio Results
This month was a surprising one but a roller coaster to say the least. This may vary well be because of how terribly the Nikkei did this month. Overall the Japanese market has been really jittery with the Olympics right around the corner. But, that didn't stop my net net portfolio from achieving stellar results.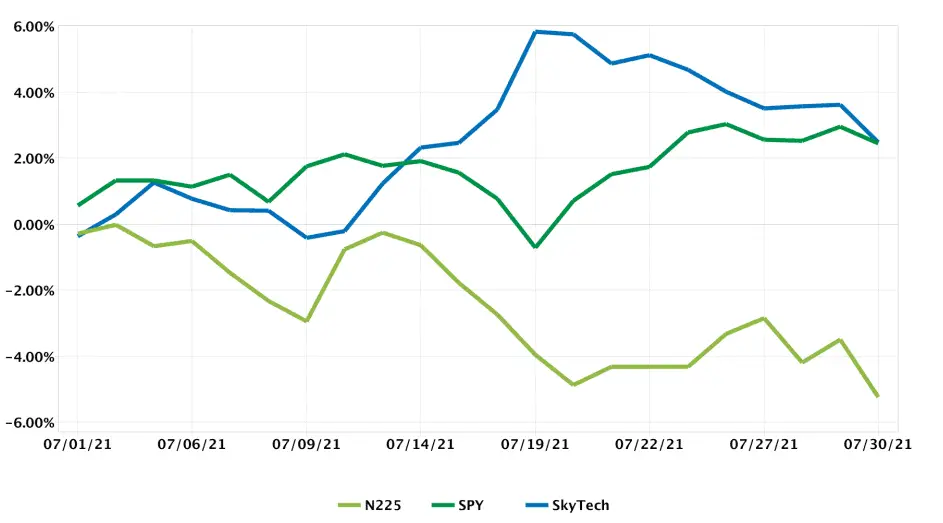 I owe most of the returns to the single stock I concentrated a high percentage of my portfolio into. It's beginning to pick up and people are starting to notice it as we move towards the earnings season. At least that's how it feels to me.
But, even without the Rockstar stock my returns would have still done far better than the Nikkei this month as larger company's are having a hard time being nimble.
I really don't have to much to say about the portfolio for this month other than next month when financials are released there will be a great deal of stock movement.
Manufacturing and cyclicals are picking up and tourism based stocks will likely do poorly for the rest of the year. So it may be time to look at tourism stocks near the end of this year and into March of 2022.
One Year Returns Beating Japan
This month I soundly pulled ahead of the Japanese index. This is proof that picking stocks for the long term return to value is one of the best ways to invest. If the Japanese markets start heating up, then there is absolutely no reason my portfolio won't pull ahead of the S&P.
I am a bit shocked at this current performance. It really makes me wonder if portfolio concentration is the only way to beat the index, but we still have seen very little movement in the small and micro cap realm as retail investors are drawn into the hype around the mega caps.
Zero cost brokers have really drawn in a lot of investors and sadly many of them invest in what they see everyday rather than what they can discover. That's why I've decided to document my net net investing journey and show everyday retail investors how to invest without getting drawn into Wall Street Politics.
Goals For August 2021
August will be a fun month, and my goals may change depending on how my top picks perform post earnings. If they truly explode in value I will most likely find myself drawing down and taking on a bit of cash.
September could become a bit sketchy, so I plan on holding some cash reserves or dry powder as its sometimes called. Also since the financials have come out for August near the end of August is a great time to research and dig up new cheap companies that would find a great spot in my portfolio.
If you are curious about my net net investment journey remember to read my previous portfolio recaps.
If you are ready to start investing internationally make sure to see which brokers I use and why.