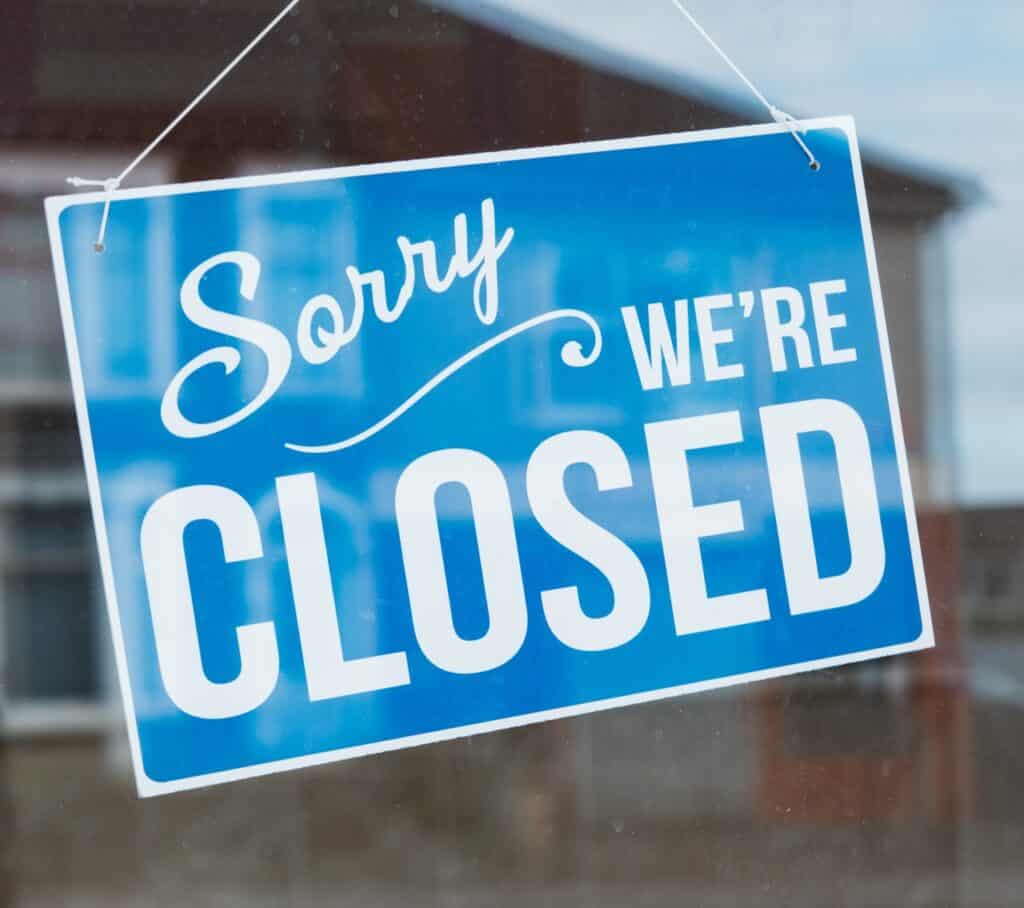 As you're laying in bed for the night, trying to sleep, your mind wanders to your stock portfolio. You meant to buy a certain stock earlier in the day, but you forgot until the market was closed. Can you buy stocks when the market is closed?
You can buy stocks when the market is closed. The stock market has set hours when the majority of trading is done, but there is also an option to buy stocks after the market has closed. This process is called extended-hours trading and can take place before it opens or after it closes. 
Are there set hours you can buy outside of the open hours, or is it always available? And how does it all work? To answer these questions, we'll take a look at what extended-hours trading is and other components of the stock market in general. 
When Is the Stock Market Open?
The stock market is open during regular business hours for the country you live in and closed for major holidays. Business hours also vary from country to country depending on which stock exchange from where you're planning to buy stocks. 
You can buy stocks electronically, but if you want to buy them during opening hours and you're in Tokyo, you'll want to check the time if you're going to buy stock from the London Stock Exchange. 
Stock Exchange Trading Hours
There are 18 stock exchanges in the world, spread across every continent. The following list shows their countries,business hours, and time zones:
New York Stock Exchange, USA, 9:30 AM – 4:00 PM EST
Toronto Stock Exchange, Canada, 9:30 AM – 4:00 PM EST
London Stock Exchange, United Kingdom, 8:00 AM – 4:30 PM GMT/BST
Euronext, Europe, 9:00 AM – 5:30 PM CET/CEST
SIX Swiss Exchange, Switzerland, 9:00 AM – 5:30 PM CET/CEST
Nasdaq Nordic Exchange, Europe, Hours and time zone vary
Deutsche Börse, Germany, Time varies, CET/CEST
JSE, South Africa, 9:00 AM – 5:00 PM, SAST
Tadawul, Saudi Arabia, 10:00 AM – 3:00 PM, AST
Bombay Stock Exchange, India, 9:15 AM- 3:30 PM, IST
National Stock Exchange, India, 9:15 AM – 3:30 PM, IST
Australian Securities Exchange, Australia, 10:00 AM – 4:00 PM, AEST/AEDT
Taiwan Stock Exchange, Taiwan, 9:00 AM – 1:30 PM, NST
Hong Kong Stock Exchange, Hong Kong, 9:30 AM – 4:00 PM, HKT
Shanghai Stock Exchange, China, 9:30 AM – 3:00 PM, CST (China Standard Time)
Shenzhen Stock Exchange, China, 9:30 AM – 3:00 PM, CST (China Standard Time)
Korea Exchange, South Korea, 9:00 AM – 3:30 PM, KST
Japan Exchange Group, Japan, 9:00 AM – 3:00 PM, JST
Depending on the location you're in, you'd technically be able to buy stocks electronically from any market during their opening hours, even if it's the middle of the night in your time zone. For individual extended-hours trading times, you'll have to check with your brokerage platform when you can buy stocks from each of these exchanges. 
I often trade internationally with Interactive Brokers. So the above list can be a great help when deciding when I should set my alarm to invest in either Japan or Europe.
How To Buy Stocks When the Market Is Closed
If you are planning on buying stocks utilizing after-hours trading, there are a few things you need to know. Let's take a closer look at this process.
Use Electronic Communication Networks
If you are in the United States, after-hours trading is open between 4:00 PM and 8:00 PM, after the closing of the trading day. You can access after-hours trading through ECNs, or electronic communications networks, which make it easy to buy stocks, especially if you are in a specific location and want to complete a stock transaction remotely. 
You can buy stocks through different brokerage platforms, such as TD Ameritrade, Robinhood, or Charles Schwab, to name a few.
If your interested in the brokerages I use and if they trade after hours be sure to keep an eye on my updated broker recommendations.
Each brokerage has its own sets of rules and guidelines regarding after-hours trading, so make sure you research before signing on with a broker. You may be charged an extra fee to buy stocks after hours with these platforms. 
Buy Stocks In the Early Morning Hours
It's also possible to buy stocks during the pre-market hours, which run from 4:00 AM to 9:30 AM EST in the United States. Using a broker like Charles Schwab will allow you to buy stock during the after-hours or pre-market periods.
The mobile app, Robinhood, has extended-hours trading from 9:00 AM to 9:30 AM EST and from 4:00 PM to 6:00 PM EST. TD Ameritrade allows you to buy 24 hours a day, 5 days a week.  
The Benefits of Buying Stocks When the Market Is Closed
In today's world, most services are available at the click of a button or a tap on your smartphone, and stock buying has evolved to fit today's needs too. Investing in the market and building wealth benefits everyone, and if you are interested in learning more about the stock market, after hours purchases are a path worth exploring.
There are a few benefits of buying stocks after-hours, aside from the fact that it's so easy to do today. If you want to exploit your small investor advantage and buy stocks during extended-hours trading, there are ways for it to work to your benefit. 
The following benefits can increase your portfolio's value when used wisely.
A Company Makes a Big Announcement
If a company makes a big announcement that makes their stock rise after the trading day has closed, it could be to your advantage to buy their stock after hours. Once the market opens up the next day, the stock could go up drastically and you could end up making a lot of money.
Better Opportunities For Better Stocks
If you plan to buy stocks after closing, most after-hours trading happens from 4:00 PM EST to 6:30 PM EST, which may give you the best traffic and opportunity for your stock buying. After 8:00 PM EST, activity dwindles, and you may not find the best price for the stock you want to buy.
On the positive side, it is possible for the stock to rise during extended hours, so there may be an opportunity to increase your stock value.  
Note: Always set limit buy and sell orders after hours. Due to the lower activity you may even be able to set a limit order for much lower than the open hours price. Its not guaranteed to fill, but is possible if somebody needs cash quickly.
After-Hours Trading Allows You to Participate After Work
The convenience of being able to buy outside open trading hours is an added benefit. You might be busy at your job during the day and lack the time to check the market or buy stocks. 
Breaking news in the evening may compel you to buy stock as well.  
The Disadvantages of Buying When the Market Is Closed
Although there are some benefits to buying stocks when the market is closed, there are some downfalls and risks involved in undertaking this endeavor. Let's take a closer look at these disadvantages so that you can better prepare yourself for what could happen if you buy stocks after hours.
A Bigger Gap Between Bid and Ask Prices
Since the bulk of stock buying happens during open hours, the gap between bid and ask prices may be more expansive. You might not find the best price for your stocks after hours, as a stock that was one price during the day may be higher and not the best value after hours. 
Fewer Assets After Hours
There is less liquidity in extended hours trading. This is due to the low amount of trades being executed during that time. This can also mean that since there's a low volume of stocks going around, there's more competition from highly experienced traders, which may present some difficulty.
The Brokerage May Not Have the Stocks You Want
There's a chance that the brokerage platform you're buying from may not show the stocks on their electronic network you want to buy. It might even be possible that some stocks may not be available for purchase in after-hours or pre-market, so you'll have to plan accordingly. 
There's also the possibility of the platform's system not working correctly and not being able to complete your purchase which may lead to your order being canceled.  
Highly Fluctuating Stock Prices
Prices of stocks also fluctuate more during after-hours trading. Your stocks could present higher levels of volatility before the next trading day opens, which can cause you to FOMO and buy at higher than desired prices. If you plan on buying stocks after hours, it is wise to perform a risk assessment, so you don't have any unfortunate surprises popping up during the process. 
It's always good to have a plan before going into any trade and be sure to outline your rules before beginning any investment portfolio.
Due Diligence and Importance of After Hours Trading
The convenience of after-hours and pre-market trading makes it possible for more people to conduct invest. There are many different platforms to use to buy stocks, and most of them are pretty flexible with how and when you buy.
If buying stocks when the market is closed sounds right for you, it's essential to do your research and speak with a broker or financial advisor before making any stock purchases, even during trading hours, and calculating the risk if you plan to buy after hours. 
And Remember here at Exploit Investing we are always urging new and old investors to exploit their small investor advantage.