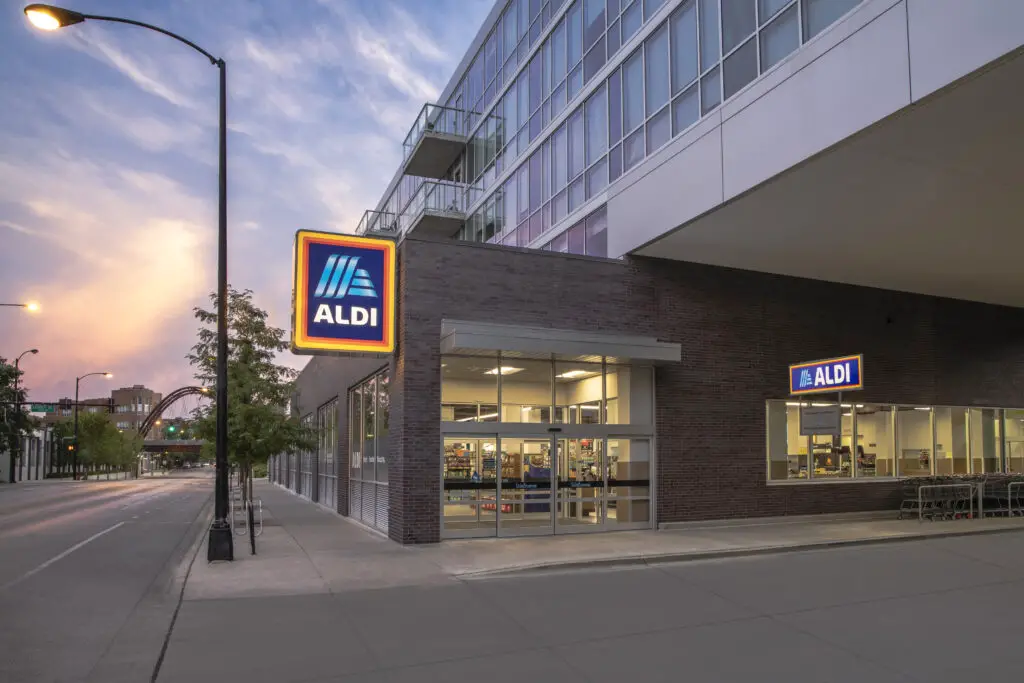 Aldi has been on an expansionary tear in the United States since its announcement to become the 3rd largest grocery retailer. It's very likely that an Aldi has opened near you, just as it has near me. This made me wonder whether or not Aldi was publicly traded, and how I could possibly invest in its expansion.
Aldi is a privately-held company and you cannot buy shares in Aldi. Alternative ways to invest are to purchase triple net lease properties at Aldi locations or land sold near Aldi's. You can also buy stock in competitors that Aldi is not in direct competition with.
I love shopping at Aldi as I always manage to save money. Unfortunately, investing directly into Aldi will likely never be an option. However, an ancillary investment through triple net lease properties or land is likely to be a stable long term investment.
Aldi Triple Net Lease Properties Offer Long Term Dividends
It doesn't look like Aldi is going anywhere anytime soon. But, its expansion offers multiple opportunities to invest long term in their success. While it seems Aldi owns many of their locations it's possible that it will continue to sell of land in favor of triple net leases for immediate cash.
What is a Triple Net Lease Property?
Triple net lease properties reduce the risk of ownership. The lessor in this case Aldi assumes all financial responsibilities including:
Tax payments.
Operational costs.
Repairs.
This allows the owners to essentially collect a dividend on their investment. Creating a way to invest in Aldi while assuming less risk.
There are many opportunities to invest in Aldi's triple net lease properties through various websites including: https://triplenetproperties.net/aldi/.
The Benefits of an Aldi Triple Net Lease Property
Aldi assumes all the risk in a triple net lease situation while you collect a healthy dividend of between 4-7 percent. There is even an option to raise the rent cost every 5 years.
While this may be an expensive way to invest in Aldi for a subpar return, the value of the property may rise well into the future.
Since Aldi is expanding and consumers are becoming more aware its same store sales continue to rise. This makes it likely that your investment will continue to produce revenue for as long as you hold the triple net lease. This is usually 20 years according to their terms.
The Drawbacks of an Aldi Triple Net Lease Property
Since the burden of upkeep falls upon Aldi, repairs to the property may potentially be delayed until Aldi ultimately decides to vacate the location. This could leave the owner with a lot of repairs at the worst possible time.
If an Aldi leaves a location it may also lower the value of the land if there are no other anchor stores to support local land values.
The expensive sales price of triple net lease properties may also act as a deterrent for normal everyday investors. This is why it may make more sense to purchase land near an Aldi.
Buying Land Near a New Aldi
Aldi takes a lot of care in selecting its locations for maximum profit potential. It has already done all of the demographic calculations and considered growth potential. This creates an opportunity to invest in nearby land that will very likely rise in value.
There are a few options for potential land investors:
Buy and hold land to resell when it becomes more valuable.
Buy and make changes to increase land value.
Buy and develop the land yourself.
While these may seem like intimidating ways to invest alongside Aldi it is far less expensive than buying a triple net lease property. Buying and holding the land for just a couple years could net a healthy profit.
Aldi even has a dedicated area on its website where it reveals all the locations that currently have land for sale and also includes building subleases for savvy entrepreneurs.
Private Label and Competitor Substitutes
Investing in triple net leases and land can be difficult for many retail investors. So I tried to find potential substitutes for investment through its suppliers. This proved to be a dead end as many are also privately held.
One notable public supplier is Tyson Foods. This leading chicken manufacturer is a supplier of poultry to Aldi. Tyson foods is an extremely large company and Aldi is a minor part of its sales, so success of Aldi is unlikely to impact Tyson in any meaningful way.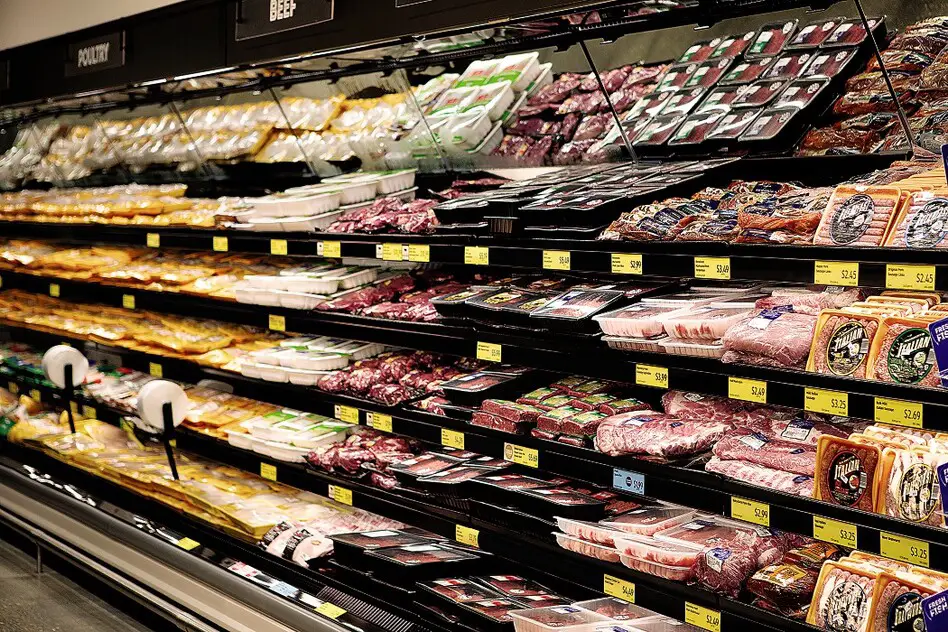 Direct Retail Competition
Aldi has made it their mission to directly compete with Walmart. Many Aldi stores are located in the same shopping center. So an investment in Walmart is a direct play against Aldi.
Costco however is a potential investment with little direct competition because of their different business models. However, it is more like Aldi and a play on private label business models.
This is not a recommendation for or against either stock. Depending on the circumstance either investment can be profitable or unprofitable. I am simply noting that Costco is of a similar model that does not directly compete with Aldi.
Final Thoughts on Aldi Long Term
Aldi has positioned itself extremely well for expansion and has a tailwind of industry changes pushing it forward. The lack of debt, triple net lease cash influxes and little need to go public means there will likely never be an IPO.
This family owned business has been family owned for decades and this will not change. It's strong financials and avenue for cash influxes make this even more unlikely.