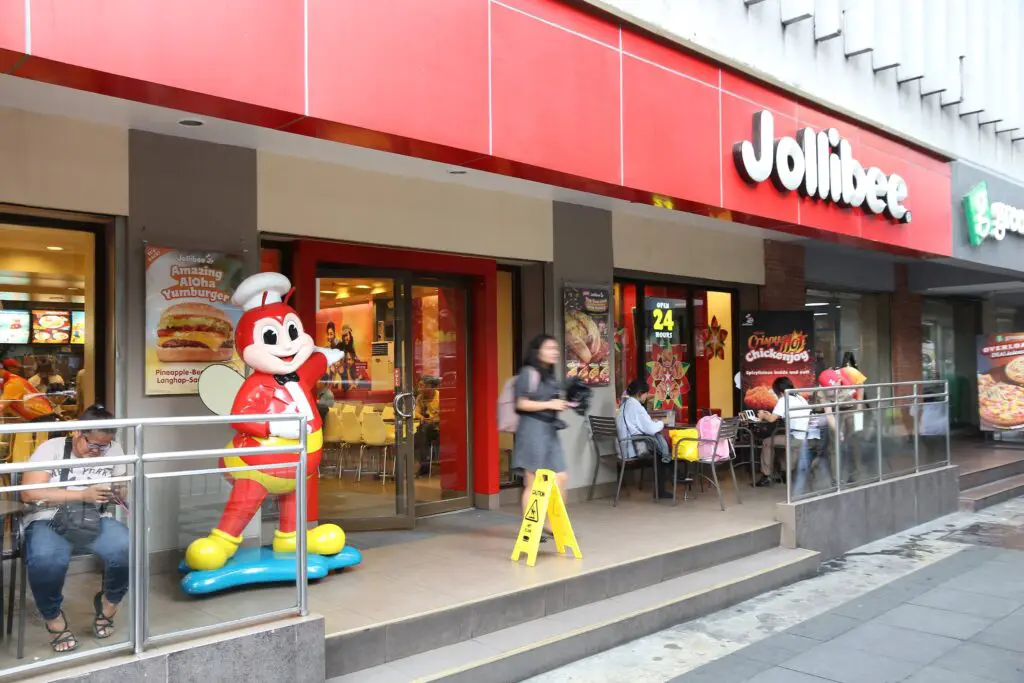 Driving to work one day I noticed a skyscraper with the Jollibee logo on it. I wondered what it was, and upon further research found out it was a fast food restaurant. But, that wasn't the odd part. Not only did they have their own brand, but Jollibee owned franchises in many common fast food chains.
This got me thinking if it was possible to invest in Jollibee.
Jollibee trades on the OTC markets in the United States as an ADR. Jollibee can also be purchased directly on the Philippine stock exchange. Unfortunately, few if any American brokers have access to Philippine markets.
While Jollibee is publicly traded the inaccessibility of the Philippine stock market for Americans makes it very difficult to invest in this up and coming fast food behemoth.
How to Invest Directly in Jollibee
In order to invest directly into Jollibee you will need to open an account in one of the many foreign brokers that allow you to trade on the Philippine stock market.
You will need to do your individual research on which online broker is best for you when investing in the Philippine stock market by sifting through brokers on the Philippine stock exchange website. The most popular I've found is Col Financial Group.
Funding an Account to buy Philippine Stocks
While it's possible to open an account as a US citizen with just a valid passport, it is difficult to fund it. You will need to open a bank account that is accepted by Col Financial through the online bill payment process.
Once your account is funded its just a matter of searching for Jollibee stock and buying it with Philippine pesos.
Much like Japan, shares sold on the Philippine stock market are in lots. This means that in order to buy shares you will have to buy either 100 shares or 10 shares. Jollibee allows you to buy shares in lots of 10. Depending on the price of Jollibee this can range in value.
Investing in Jollibee Through ADRs
While I normally suggest investing directly into a stock on the stock exchange they are listed, the shear difficulty of investing in the Philippine stock exchange makes this less than ideal.
Interactive Brokers or any full service brokerage sells the Jollibee ADR on the OTC markets in the United States under the ticket JBFCY. The Average volume is low, so it may take time and a limit order to purchase it.
This is the best option for Americans since Interactive Brokers is FDIC insured, whereas overseas brokers are not. Although owning shares in a company typically means that even if the broker fails your shares should be kept safe.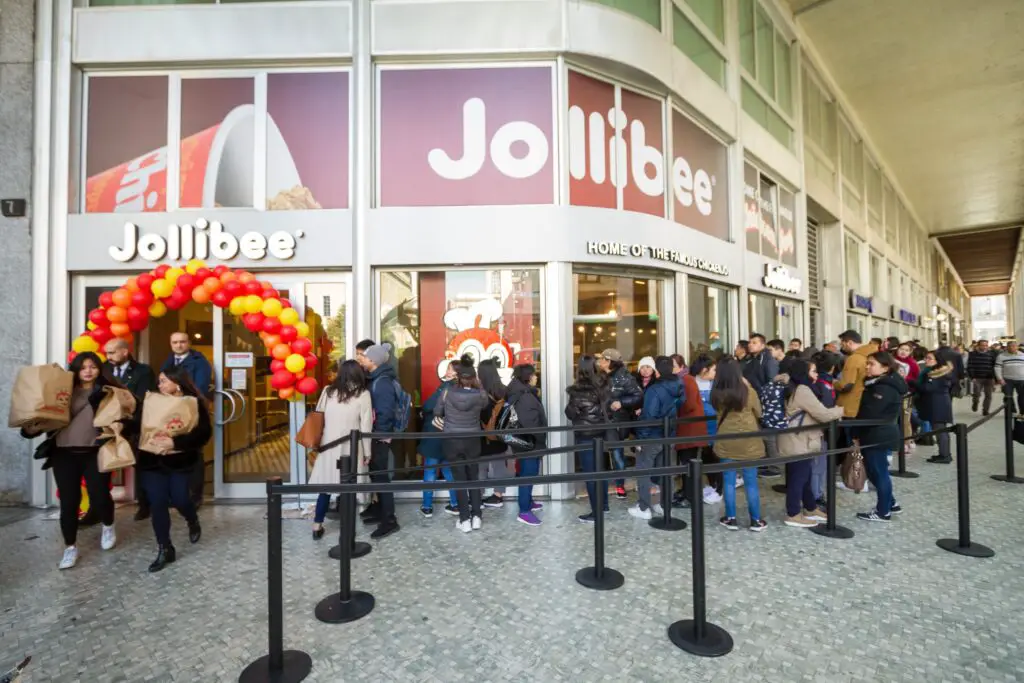 ETFs That Own Jollibee Shares
Jollibee is included in the PSE stock exchange index. There is currently online one index fund available in the United States that tracks this index.
iShares MSCI Philippines ETF. Ticker Symbol (EPHE)
Unfortunately the fund does not seem to be performing well. The Philippines stock market is still young and unfortunately Jollibee is one of the few important growth stocks.
Jollibee Fundamental Investment Analysis
Jollibee enthusiasts see this as a growth company. The main business is growing quickly enough, but its franchise buying model is by far its fastest growth vertical.
Rather than relying on its Jollibee locations its purchases franchise stakes in the following companies:
Burger King
Smash Burger
The Coffee Bean and Tea Leaf
Red Ribbon
While the above are just American franchise locations. Jollibee is also investing heavily in China buying franchises such as:
ChowKing
Greenwich
Yonghe King
There are likely countless others as Jollibee aggressively purchases franchises of all kinds. Whether this model is successful is yet to be seen, but it has been working out well for them so far.
Jollibee Financial Position and Investing Potential
Jollibee is on a fast growth trajectory as it invests heavily into new franchises and locations. This has lead to quick sales growth, however EPS growth took a hit amid the Pandemic. It seems to be recovering and growth potential restored.
I believe the growth is there and if held for many years it would be a profitable investment. Currently the stock is overvalued on both a book value and PE basis according to its growth potential.
It's debt to equity also exceeds 100 which makes it risky if growth falls off a cliff. I would like to see the debt reduced without growth slowing down too much.
Balance Sheet Investing in Jollibee
Jollibee has a significant amount of cash on it's balance sheet. This allows it to pay its short term debts without issue. It also a cash flow positive business when it is not paying off its debt burden.
The capital inflows also make it extremely resilient if specific parts of its business are slower. The company does trade above its book value because of its quick growth potential. It's book value multiple is not excessively high to a comparable such as McDonalds.
Potential Future for Jollibee Stock
It is highly likely that Jollibee will eventually be listed in the United States stock exchanges. This in my opinion is the biggest reason to invest in Jollibee shares in either an ADR or Direct investment into the Philippines.
The cash influx that an American listing would bring would fuel growth exponentially leading to any current investment to become much more valuable.
Preferred Shares
In the interim Jollibee has chosen to reduce its debt through issuing preferred shares on the Philippine stock exchange. The preferred shares are at this time awaiting approving but will likely have a much better dividend than Jollibee shares themselves.
The tradeoff with preferred shares is that you will not take part in the growth, but in exchange will have consistent and higher dividend payouts.